L'album de 1989 est réédité avec 3 disques bonus contenant de nombreux inédits.
Un album phare des années 80
The Seeds of Love est le troisième album studio de Tears for Fears. Sorti en septembre 1989, il est rapidement certifié platine en France avec plus de 300 000 exemplaires vendus.
The Seeds of Love est aujourd'hui considéré comme l'un des plus grands albums des années 80. Avec ses tubes Sowing the Seeds of love et Woman in Chains, le disque affiche un côté pop psyché qui rappelle un peu les Beatles période All you need is love et Sgt. Pepper, avec notamment la trompette dans le morceau-titre qui évoque inévitablement celle de Penny Lane.
Une pochette colorée qui fait tout de suite penser à Their satanic majesties request des Rolling Stones, qui se voulait la réponse au Sgt. Pepper des Fab Four.
Parmi les autres titres marquants, Bad Man's Song a souvent pris une dimension épique en live, notamment au fameux concert de Knebworth en juin 1990.
Contenu de l'édition Super Deluxe
Disponible le 9 octobre, 'édition Super Deluxe contient l'album original, des B-sides, des mixes alternatifs, des démos, des répétitions inédites et un nouveau mix 5.1 réalisé par Steven Wilson en collaboration avec Roland Orzabal.
CD 1: The Seeds of Love
CD 2: B-Sides / Mixes alternatifs
CD 3: Versions inédites
CD 4: Versions inédites
Blu Ray audio: Steven Wilson 5.1 Mix / Stereo Mix's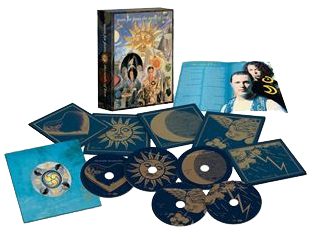 Tracklisting
CD 1 – The Seeds of Love
Woman in Chains
Bad Man's Song
Sowing the Seeds of Love
Advice for the Young at Heart
Standing on the Corner of the Third World
Swords and Knives
Year of The Knife
Famous Last Words
CD 2 – The Sun – Single Seeds / 45s and B-sides
Sowing the Seeds of Love – Single Version
Tears Roll Down – B-Side Sowing the Seeds
Woman in Chains – Single Version
Always in the Past – B-Side Woman in Chains
My Life in the Suicide Ranks – B-Side Woman in Chains
Woman in Chains – Instrumental
Advice for the Young at Heart – Single Version
Johnny Panic and the Bible of Dreams – instrumental – B-Side Advice for The Young At Heart
Music for Tables – B-Side Advice for the Young at Heart
Johnny Panic and the Bible of Dreams – Mix One
Johnny Panic and the Bible of Dreams – Mix Two
Sowing the Seeds of Love – Radio Edit (promo)
Woman in Chains – US Radio Edit 1 (promo)
Advice for The Young at Heart – Italian Radio Edit (promo)
Year of The Knife – Canadian Edit (promo)
Johnny Panic and the Bible of Dreams – B-Side Advice for the Young at Heart
CD 3 – The Moon – Radio Edits and Early Mixes
The Year of the Knife (Overture) – Unissued Orchestral Intro Piece
Year of the Knife – Early Mix
Sowing the Seeds of Love – Alternate Mix (previously unreleased)
Tears Roll Down – Alternate Mix (previously unreleased)
The Year of The Knife – Steve Chase 7″ Remix (previously unreleased)
Badman's Song – Early Mix
Advise for the Young At Heart -Backing Track
The Year of the Knife – Previously Unreleased Mix
Johnny Panic and the Bible of Dreams – Mix One 7″ Edit (promo)
Sowing the Seeds of Love – Original Demo Early Mix
Woman in Chains – US Radio Edit 2
Year of the Knife – Canadian Edit (Instrumental)
Famous Last Words – French Radio Edit (promo)
Woman in Chains – Electric Piano Only
CD 4 – The Wind – Demos, Diversions and Jams
Rhythm of Love – Demos
Advice for the Young at Heart – Demos
Swords and Knives – Demos
Famous Last Words – Demos
Sowing the Seeds of Love (Instrumental) – Demos
Badman's Song – Langer Winstanley Sessions
Woman in Chains – Townhouse Live Jam Sessions
Broken – Townhouse Live Jam Sessions
Rhythm of Love – Townhouse Live Jam Sessions
Badman's Song – Townhouse Live Jam Sessions
Badman's Song (Reprise) – Townhouse Live Jam Sessions
Standing on the Corner of the Third World – Townhouse Live Jam Sessions
Blu-Ray : Seeds of Love – The instrumentals / Steven Wilson
Woman in Chains (Steven Wilson 5.1 Mix)
Bad Man's Song (Steven Wilson 5.1 Mix)
Sowing the Seeds of Love (Steven Wilson 5.1 Mix)
Advice for the Young at Heart (Steven Wilson 5.1 Mix)
Standing on the Corner of the Third World (Steven Wilson 5.1 Mix)
Swords and Knives (Steven Wilson 5.1 Mix)
The Year of the Knife (Steven Wilson 5.1 Mix)
Famous Last Words (Steven Wilson 5.1 Mix)
Woman in Chains (Andrew Waters 2015 Mix)
Bad Man's Song (Andrew Waters 2015 Mix)
Sowing the Seeds of Love (Andrew Waters 2015 Mix)
Advice for the Young at Heart (Andrew Waters 2015 Mix)
Standing on the Corner of the Third World (Andrew Waters 2015 Mix)
Swords and Knives (Andrew Waters 2015 Mix)
The Year of the Knife (Andrew Waters 2015 Mix)
Famous Last Words (Andrew Waters 2015 Mix)
Woman in Chains (1989 Remaster (Bob Clearmountain))
Bad Man's Song (1989 Remaster (Bob Clearmountain))
Sowing the Seeds of Love (1989 Remaster (Bob Clearmountain))
Advice for the Young at Heart (1989 Remaster (Bob Clearmountain))
Standing on the Corner of the Third World (1989 Remaster (Bob Clearmountain))
Swords and Knives (1989 Remaster (Bob Clearmountain))
The Year of the Knife (1989 Remaster (Bob Clearmountain))
Famous Last Words (1989 Remaster (Bob Clearmountain))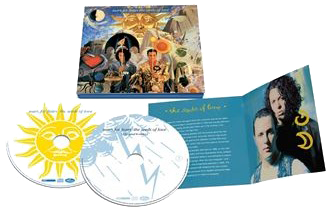 Infos via Valérie Lefebvre – Universal Music Catalogue