Avec "Return To Greendale" ce 6 novembre, et "Archives vol. II (1972-1976)" prévu en mars 2021, Neil Young n'en finit plus de ressortir des trésors de son imposant catalogue.
Pas facile de suivre le rythme de Neil Young ! Le Loner nous gratifiait de deux albums par an depuis déjà quelques années, mais là il fait très fort : deux sorties à quelques mois d'intervalle…
Return To Greendale
Return To Greendale est un album live enregistré lors de la tournée de 2003 avec Crazy Horse, qui faisait suite à l'album-concept Greendale. Cet album racontait les aventures de la famille Green dans une vile fictive de Californie. Il abordait des thèmes toujours actuels comme la corruption, l'environnement ou les effets dévastateurs du capitalisme.
Afin de restituer le concept sur scène, les musiciens étaient accompagnés par de nombreux acteurs et chanteurs qui interprétaient l'histoire de la petite ville de Greendale, écrite par Neil Young pour l'album et le film du même nom.
Return To Greendale est sorti ce 06 novembre dans différents formats audio et vidéo.
Tracklist et Playlist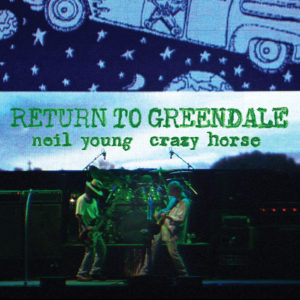 Falling from Above

Double E

Devil's Sidewalk

Leave the Driving

Carmichael

Bandit

Grandpa's Interview

Bringin' Down Dinner

Sun Green

Be the Rain
Archives vol. II (1972-1976)
Neil Young Archives vol. II (1972-1976) réunit 10 albums pour un total de 131 morceaux rares ou inédits, ainsi que des versions alternatives. Cette période particulièrement prolifique correspond à la création des albums On The Beach, Tonight's The Night, Zuma, et également Homegrown, paru il y a quelques mois après être resté 45 ans dans les tiroirs.
Ce coffret ne sera disponible dans un premier temps que sur neilyoungarchives.com, et sortira plus largement, et donc en France, au cours du premier trimestre 2021.
Tracklisting
* = previously unreleased song
** = new unreleased version
Disc 1 (1972-1973) Everybody's Alone
Letter From 'Nam *
Monday Morning **
The Bridge **
Time Fades Away **
Come Along and Say You Will *
Goodbye Christians on the Shore *
Last Trip to Tulsa
The Loner **
Sweet Joni *
Yonder Stands the Sinner
L.A. (Story)
L.A. **
Human Highway **
Disc 2 (1973) Tuscaloosa
Here We Are in the Years
After the Gold Rush
Out on the Weekend
Harvest
Old Man
Heart of Gold
Time Fades Away
Lookout Joe
New Mama
Alabama
Don't Be Denied
Disc 3 (1973) Tonight's the Night
Speakin' Out Jam **
Everybody's Alone **
Tired Eyes
Tonight's the Night
Mellow My Mind
World on a String
Speakin' Out
Raised on Robbery (Joni Mitchell song) *
Roll Another Number
New Mama
Albuquerque
Tonight's the Night Part II
Disc 4 (1973) Roxy: Tonight's the Night Live
Tonight's the Night
Mellow My Mind
World on a String
Speakin' Out
Albuquerque
New Mama
Roll Another Number
Tired Eyes
Tonight's the Night Part II
Walk On
The Losing End **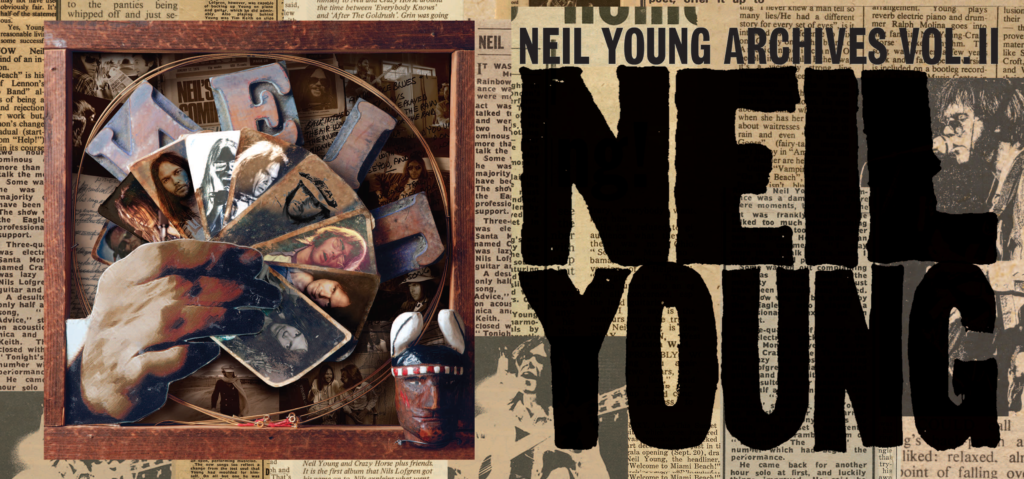 Disc 5 (1974) Walk On
Winterlong
Walk On
Bad Fog of Loneliness **
Borrowed Tune
Traces #
For the Turnstiles
Ambulance Blues
Motion Pictures
On the Beach
Revolution Blues
Vampire Blues
Greensleeves *
Disc 6 (1974) The Old Homestead
Love/Art Blues **
Through My Sails **
Homefires *
Pardon My Heart **
Hawaiian Sunrise **
LA Girls and Ocean Boys *
Pushed It Over the End **
On the Beach **
Vacancy **
One More Sign **
Frozen Man *
Give Me Strength **
Bad News Comes to Town **
Changing Highways **
Love/Art Blues **
The Old Homestead
Daughters *
Deep Forbidden Lake
Love/Art Blues **
Disc 7 (1974) Homegrown
Separate Ways
Try
Mexico
Love Is a Rose
Homegrown
Florida
Kansas
We Don't Smoke It No More
White Line
Vacancy
Little Wing
Star of Bethlehem
Disc 8 (1975) Dume
Ride My Llama **
Cortez the Killer
Don't Cry No Tears
Born to Run *
Barstool Blues
Danger Bird
Stupid Girl
Kansas **
Powderfinger **
Hawaii **
Drive Back
Lookin' for a Love
Pardon My Heart
Too Far Gone **
Pocahontas **
No One Seems to Know **
Disc 9 (1976) Look Out for My Love
Like a Hurricane
Lotta Love
Lookin' for a Love
Separate Ways **
Let It Shine **
Long May You Run
Fontainebleau
Traces **
Mellow My Mind **
Midnight on the Bay **
Stringman **
Mediterranean *
Ocean Girl **
Midnight on the Bay **
Human Highway **
Disc 10 (1976) Odeon Budokan
The Old Laughing Lady **
After the Gold Rush **
Too Far Gone **
Old Man **
Stringman **
Don't Cry No Tears **
Cowgirl in the Sand **
Lotta Love **
Drive Back **
Cortez the Killer **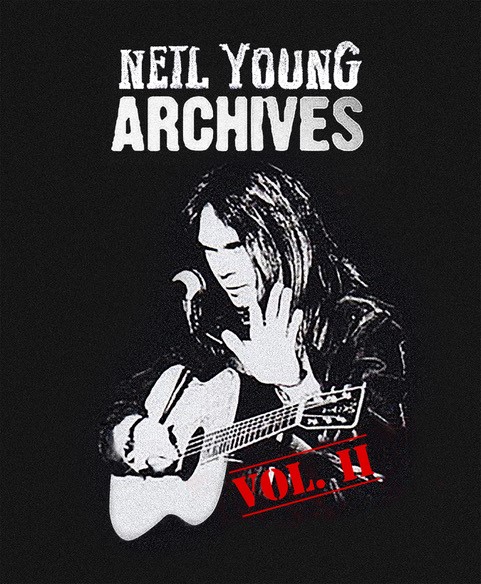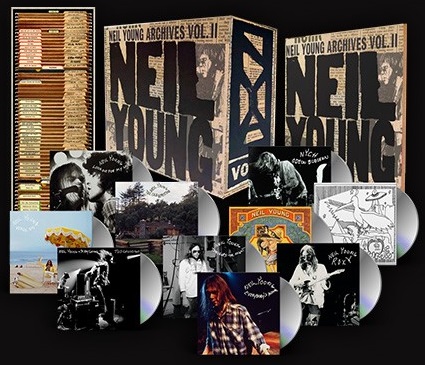 Infos via Arnaud Lefeuvre / Warner