Le 4ème album de The Band, sorti en 1971, fête ses 50 ans cette année. Tous les détails de la réédition prévue pour le 3 décembre.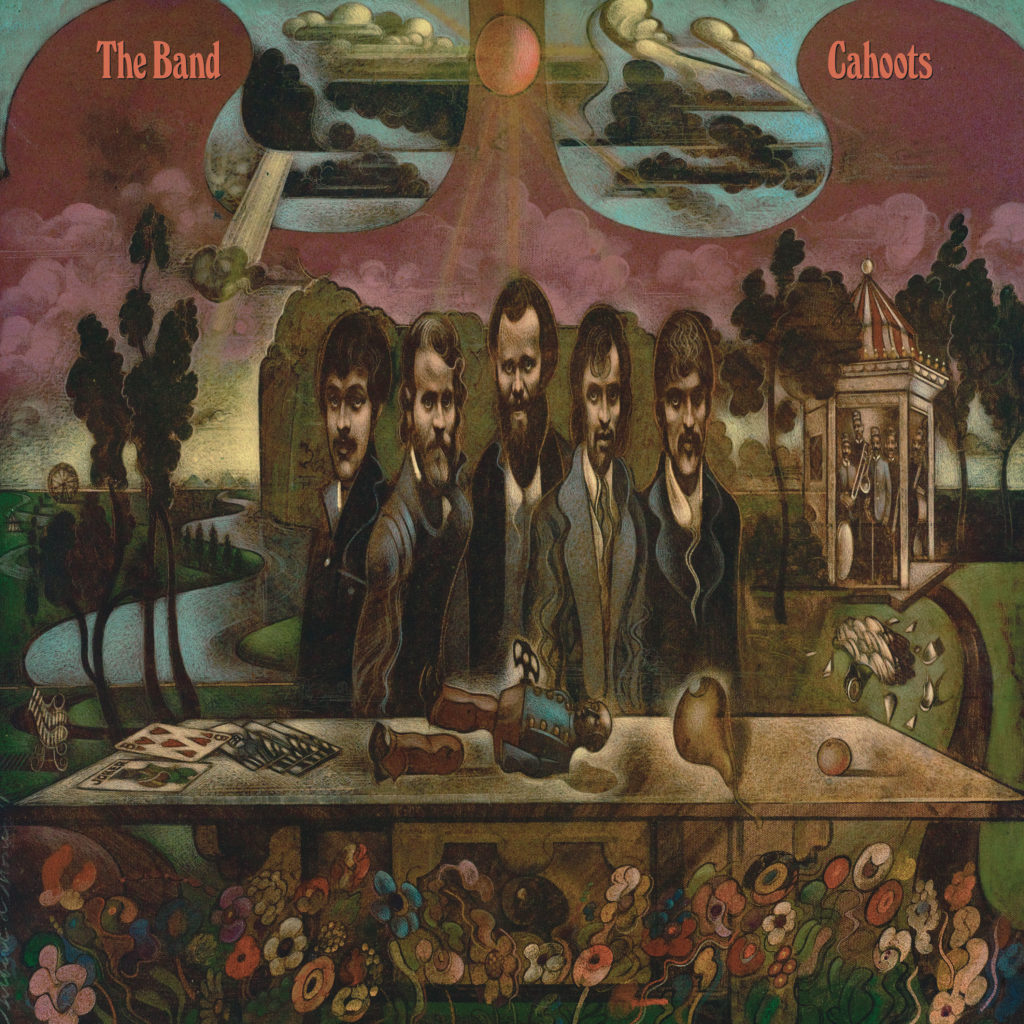 Robbie Robertson, Levon Helm, Garth Hudson, Richard Manuel et Rick Danko ont créé The Band à la fin des années cinquante. Le groupe s'appelait alors The Hawks. Réputé pour avoir fondé le style « Americana », The Band a accompagné Bob Dylan de nombreuses fois de 1965 à 1974.
Cahoots est le 4ème album du groupe, il sort en 1971, il contient 4% Pantomime enregistré avec Van Morrison. A l'occasion du 50ème anniversaire de sa sortie l'album a été remixé et remasterisé. Parmi les bonus figure l'enregistrement pirate à l'Olympia de 1971.
CONTENU DES DIFFERENTES EDITIONS
Edition Super Deluxe
CD 1 : Album remixé et remasterisé, versions alternatives
CD 2 : Live Olympia Bootleg 1971, versions alternatives, versions instrumentales
Blu-Ray audio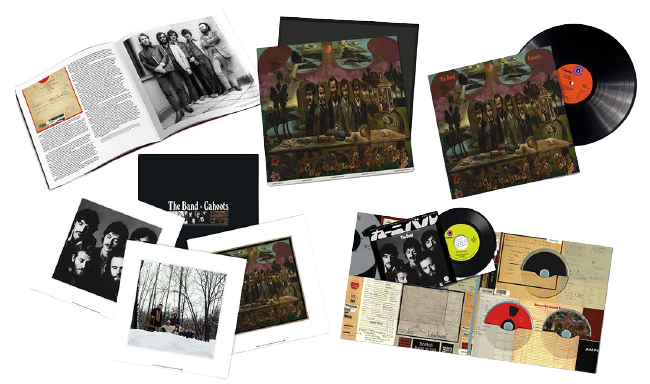 Edition LP
Album remixé et remasterisé en Half Speed Master
Edition Deluxe 2 CD
CD 1 : Album remixé et remasterisé, versions alternatives
CD 2 : Live Olympia Bootleg 1971, versions alternatives, versions instrumentales
TRACKLISTING
LP
Life Is A Carnival
When I Paint My Masterpiece
Last Of The Blacksmiths
Where Do We Go From Here?
4% Pantomime
Shoot Out In Chinatown
The Moon Struck One
Thinkin' Out Loud
Smoke Signal
Volcano
The River Hymn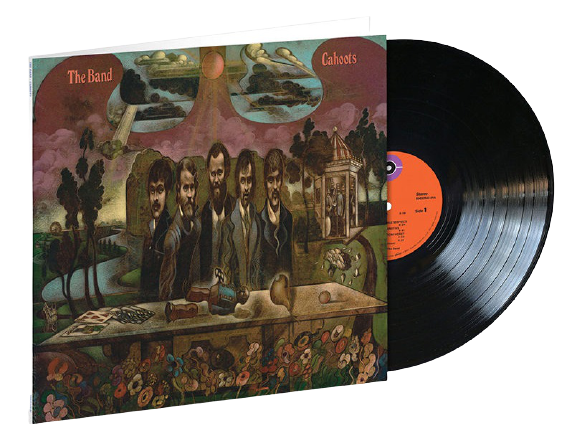 CD1
Life Is A Carnival
When I Paint My Masterpiece
Last Of The Blacksmiths
Where Do We Go From Here?
4% Pantomime
Shoot Out In Chinatown
The Moon Struck One
Thinkin' Out Loud
Smoke Signal
Volcano
The River Hymn
Endless Highway (Early Studio Take, 2021 Mix) Bonus Track
When I Paint My Masterpiece (Alternate Take, 2021 Mix) Bonus Track
4% Pantomime (Takes 1 & 2) Bonus Track
Don't Do It (Outtake – Studio Version, 2021 Mix) Bonus Track
Bessie Smith (Outtake) Bonus Track
CD2
Live At The Olympia Theatre, Paris, 1971 (Bootleg, Partial Concert)
The W.S. Walcott Medicine Show
We Can Talk
Loving You Is Sweeter Than Ever
The Night They Drove Old Dixie Down
Across The Great Divide
The Unfaithful Servant
Don't Do It
The Genetic Method
Chest Fever
Rag Mama Rag
Slippin' And Slidin'
Life Is A Carnival (Instrumental) Bonus Track
Volcano (Instrumental) Bonus Track
Thinkin' Out Loud (Stripped Down Mix) Bonus Track
Blu-Ray
Life Is A Carnival
When I Paint My Masterpiece
Last Of The Blacksmiths
Where Do We Go From Here?
4% Pantomime
Shoot Out In Chinatown
The Moon Struck One
Thinkin' Out Loud
Smoke Signal
Volcano
The River Hymn
Endless Highway (Early Studio Take, 2021 Mix) Bonus Track
When I Paint My Masterpiece (Alternate Take, 2021 Mix) Bonus Track
4% Pantomime (Takes 1 & 2) Bonus Track
Don't Do It (Outtake – Studio Version, 2021 Mix) Bonus Track
Suivez THE BAND sur le web et les réseaux :
Infos via Valérie Lefebvre – Universal Music Catalogue