Universal sort deux coffrets de la chanteuse soul. Découvrez le détail du contenu de chacun.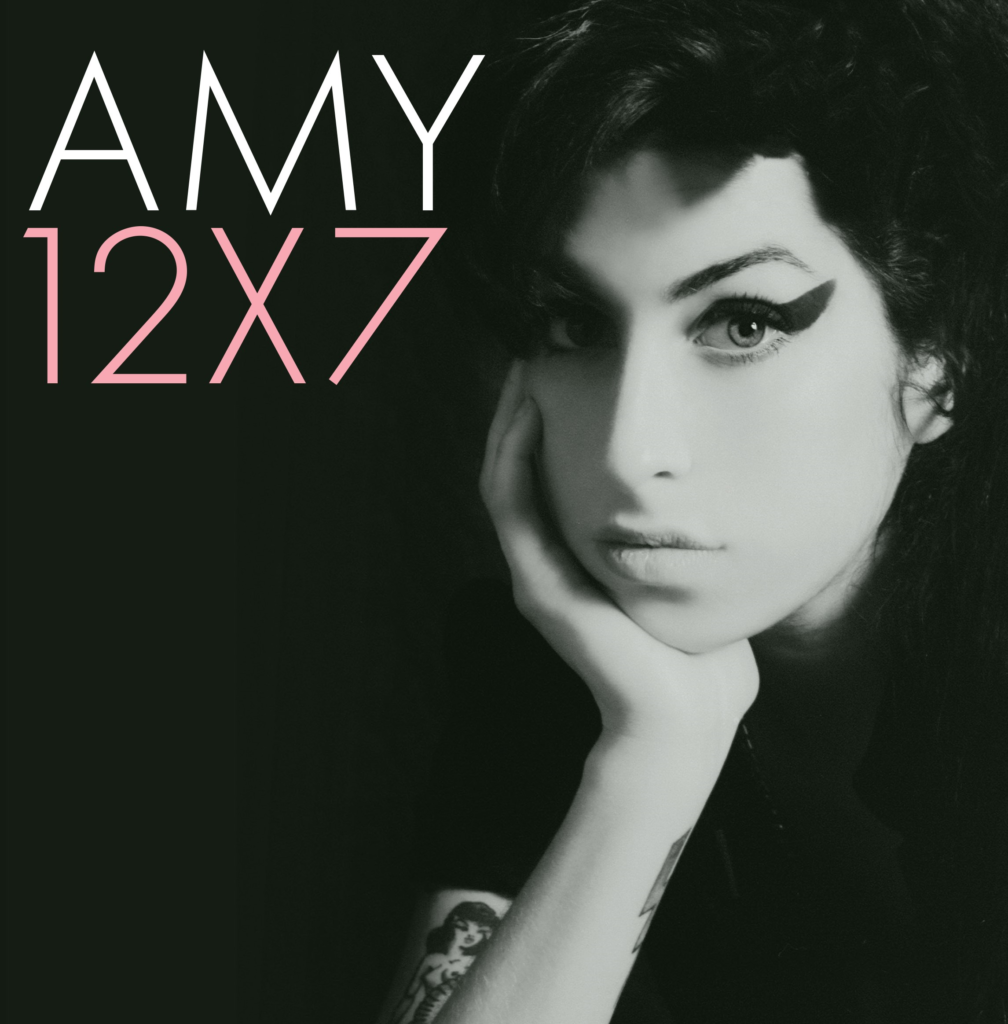 Icône d'une Soul dont l'influence des débuts suinte à chacune de ses envolées lyrique, Amy Winehouse incarnera l'esprit libre d'une chanteuse hors pair. Au-delà de l'artiste, la jeune londonienne va marquer sa génération en jetant à la face du monde une voix unique et un lifestyle à faire pâlir les stars des 70's.
Retrouvez l'intégrale d'Amy Winehouse en CD dans le coffret The Collection. Le coffret comprend les 3 albums studio de la chanteuse, l'album Live in London et un album de remixes. Le Live et les remixes ne sont jamais sortis en CD. Le coffret vinyle 45 tours 12X7 The Singles Collection comprend les singles d'Amy Winehouse, des titres rares et des versions alternatives, un livret avec les paroles et des photos.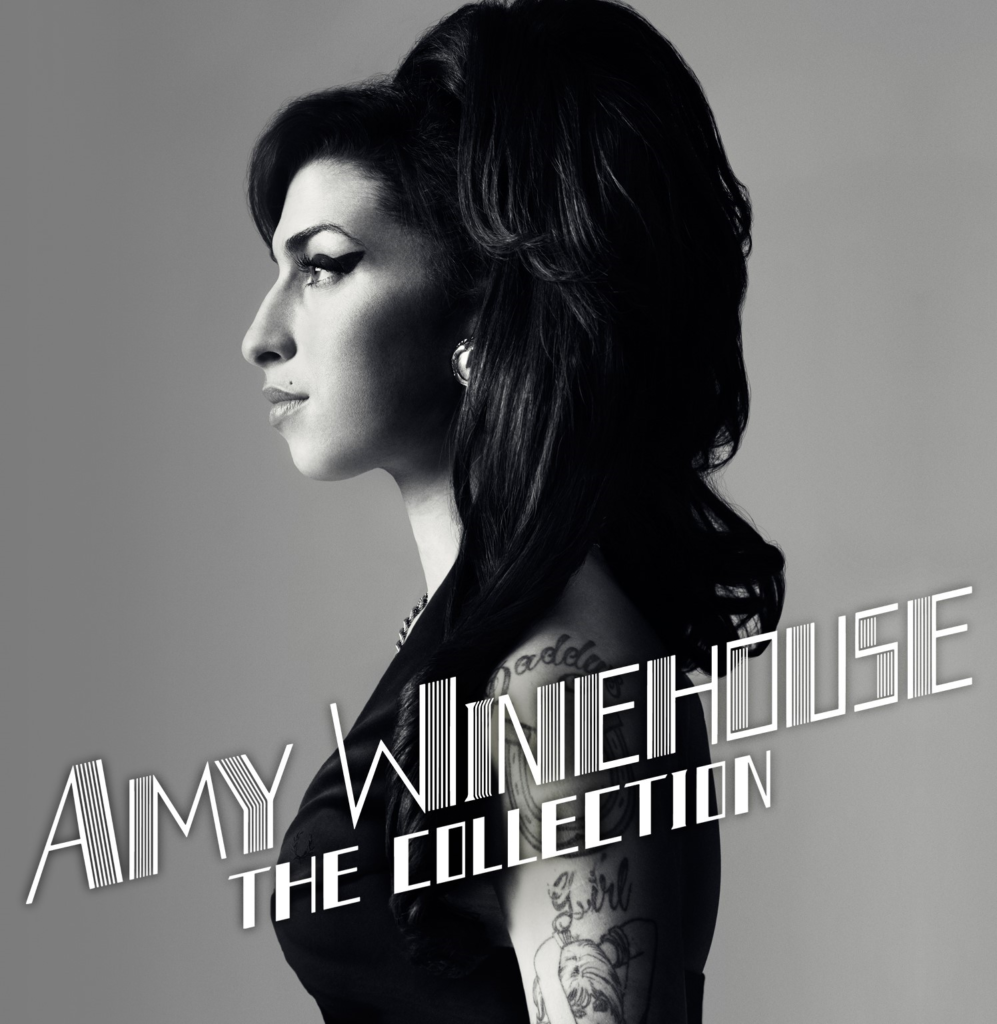 Contenu du coffret CD
Disc 1 – Frank
Disc 2 – Back To Black
Disc 3 – Lioness: Hidden Treasures
Disc 4 – Live In London (Live from Shepherd's Bush Empire, 2007)
Disc 5 – Remixes
Tracklisting The Collection :
Disc 1 – Frank
Intro / Stronger Than Me
You Sent Me Flying / Cherry
Know You Now
Fuck Me Pumps
I Heard Love Is Blind
Moody's Mood For Love (Teo Licks)
(There Is) No Greater Love
In My Bed
Take The Box
October Song
What Is It About Men
Help Yourself
Amy Amy Amy (Outro)
Disc 2 – Back To Black
Rehab
You Know I'm No Good
Me & Mr Jones
Just Friends
Back To Black
Love Is A Losing Game
Tears Dry On Their Own
Wake Up Alone
Some Unholy War
He Can Only Hold Her
Addicted
Disc 3 – Lioness: Hidden Treasures
Our Day Will Come
Between The Cheats
Tears Dry (Original Version)
Will You Still Love Me Tomorrow?
Like Smoke
Valerie ('68 Version)
The Girl From Ipanema
Half Time
Wake Up Alone (Original Recording)
Best Friends, Right?
Body And Soul
A Song For You
Disc 4 – Live In London (Live from Shepherd's Bush Empire, 2007)
Intro / Addicted
Just Friends
Cherry
Back To Black
Wake Up Alone
Tears Dry On Their Own
He Can Only Hold Her / Doo Wop (That Thing)
Fuck Me Pumps
Some Unholy War
Love Is A Losing Game
Valerie
Hey Little Rich Girl (Feat. Zalon & Ade)
Rehab
You Know I'm No Good
Me & Mr Jones
Monkey Man
Disc 5 – Remixes
Stronger Than Me (Harmonic 33 Remix)
Take The Box (Seijis Buggin' Mix)
Fuck Me Pumps (MJ Cole Remix)
In My Bed (CJ Mix)
Rehab (Hot Chip Remix)
Back To Black (Mushtaq Vocal Remix)
You Know I'm No Good (Ghostface UK Version)
Tears Dry on Their Own (Al Usher Remix)
Love Is A Losing Game (Kardinal Beats Remix)
Rehab (Remix Featuring Jay-Z)
You Know I'm No Good (Skeewiff Mix)
Tears Dry on Their Own (Alix Alvarez Sole Channel Mix)
Fuck Me Pumps (Mylo Remix)
Back To Black (The Rumple Strips Remix)
Love Is A Losing Game (Truth & Soul Remix)
Tracklisting The Singles Collection :
Single 1 : Stronger Than Me / What It Is
Single 2 : Take The Box / Round Midnight
Single 3 : In My Bed / You Sent Me Flying
Single 4 : Pumps / Help Yourself
Single 5 : Rehab / Do Me Good
Single 6 : You Know I'm No Good / Monkey Man
Single 7 : Back To Black / Valerie (Jo Whiley Live Lounge)
Single 8 : Tears Dry on Their Own / You're Wondering Now
Single 9 : Love Is A Losing Game / Love is a Losing Game (Kardinal Beats Remix)
Single 10 : Body and Soul (Tony Bennett and Amy Winehouse) / A Song For You
Single 11 : Our Day Will Come / Will You Still Love Me Tomorrow
Single 12 : I Saw Mommy Kissing Santa Claus
Infos via Valérie Lefebvre – Universal Music Catalogue