Demain 24 janvier sort un coffret 5CD des années Keen Records (1957-1960) de Sam Cooke. Chaque album séparé sort également en vinyle 180gms.
Communiqué
Keen Records et Sam Cooke auront eu des destins intimement liés, puisque c'est en 1957 que le label voit le jour, et que le chanteur rejoint l'équipe pour passer du statut de star du gospel à celui de véritable icone d'une Soul Music qu'il fera sienne.
A peine signé, l'artiste enregistre durant cette même année ses premiers gros hits. You Send Me, Ol' Man River ou Summertime qui figureront sur Song By Sam Cooke, pièce maitresse de la Soul.
En 1959 Sam Cooke sort Tribute To The Lady et rend hommage à l'immense Billie Holiday, décédée en avril de la même année, en se réappropriant avec classe les standards de "Lady Day".
Deux années auront suffi au label pour compiler les succès déjà pléthore de cet artiste hors norme et proposer Hit Kit. 
En 1960 Keen Records sort le dernier opus émanant de cette collaboration essentielle pour l'histoire de la musique, et propose un (What a) Wonderful World qui fera date et résonne encore aujourd'hui sur les platines des amateurs d'une soul des origines.
Au fil de leur collaboration, Sam Cooke et Keen Records vont définir le son de ce nouveau crooner et mettre sur orbite cette soul, largement inspirée du gospel et du rythm'n blues.
Tracklist
CD 1 "Sam Cooke"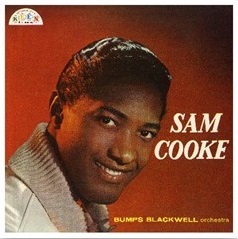 You Send Me
The Lonesome Road
Tammy
Ol' Man River
Moonlight In Vermont
Canadian Sunset
Summertime (Part 2)
Around The World
Ain't Misbehavin'
The Bells Of St. Mary's
So Long
Danny Boy
That Lucky Old Sun
CD 2 "Encore"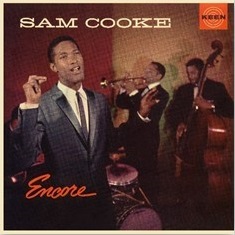 Oh, Look At Me Now
Someday
Along The Navajo Trail
Running Wild
Ac-cent-tchu-ate The Positive
Ac-cent-tchu-ate The Positive
When I Fall In Love
I Cover The Waterfront
My Foolish Heart
Today I Sing The Blues
The Gypsy
It's The Talk Of The Town
CD 3 "Tribute To The Lady"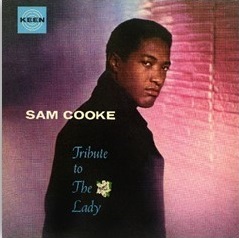 God Bless The Child
She's Funny That Way
I Gotta Right To Sing The Blues
Good Morning Heartache
T'aint Nobody's Bizness (If I Do)
Comes Love
Lover Girl (Man)
Let's Call The Whole Thing Off
Lover Come Back To Me
Solitude
They Can't Take That Away From Me
Crazy She Calls Me
God Bless The Child
She's Funny That Way
I Gotta Right To Sing The Blues
Good Morning Heartache
T'aint Nobody's Bizness (If I Do)
Comes Love
Lover Girl (Man)
Let's Call The Whole Thing Off
Lover Come Back To Me
Solitude
They Can't Take That Away From Me
Crazy She Calls Me
CD 4 "Hit Kit"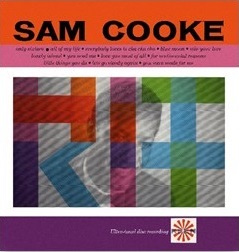 Only Sixteen
All Of My Life
Everybody Loves To Cha Cha Cha
Blue Moon
Win Your Love For Me
Lonely Island
You Send Me
Love You Most Of All
(I Love You) For Sentimental Reasons
Little Things You Do
Let's Go Steady Again
You Were Made For Me
Lonely Island
Win Your Love For Me
Almost In Your Arms (Love Song From « Houseboat »)
Everybody Loves To Cha Cha Cha
Little Things You Do
Only Sixteen
Let's Go Steady Again
With You
Ee-I-Ee-I-Oh a/k/a Ee-Yi-Ee-Yi-Oh
CD 5 "The Wonderful World Of Sam Cooke"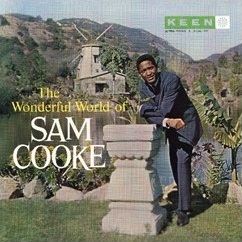 (What A) Wonderful World
Desire Me
Summertime (Part 1)
Almost In Your Arms (Love Song From « Houseboat »)
That's Heaven To Me
No One (Can Ever Take Your Place)
With You
Blue Moon
Stealing Kisses
You Were Made For Me
There I've Said It Again
I Thank God
Steal Away
Deep River
One Hour Ahead Of The Posse
Ee-I-Ee-I-Oh a/k/a Ee-Yi-Ee-Yi-Oh
So Glamorous
Steal Away
Infos via Valérie Lefebvre – Universal Music Catalogue