Ce 27 octobre sortira une réédition de 'Catch A Fire' de Bob Marley avec versions alternatives et titres live, pour célébrer le 50ème anniversaire de sa sortie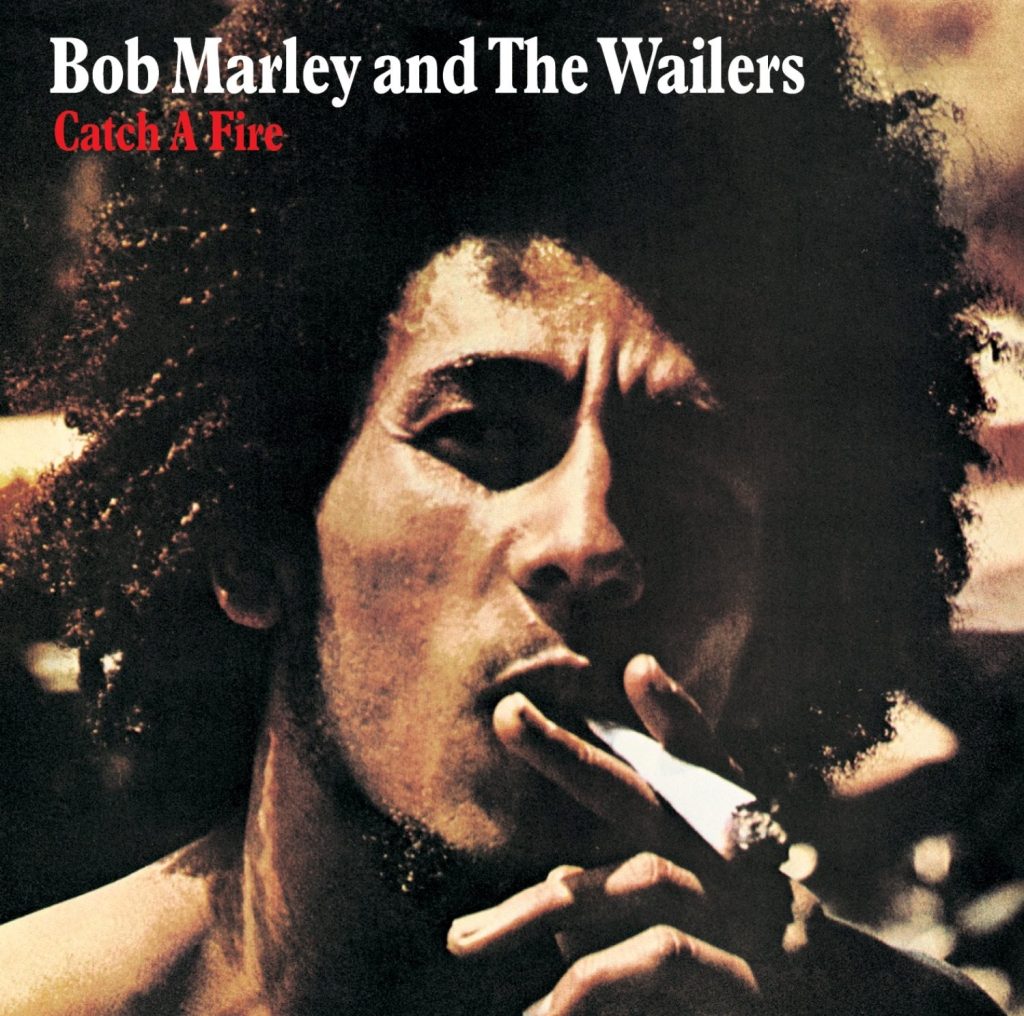 Catch A Fire est le cinquième album studio de Bob Marley and the Wailers et le premier à être publié sur le label Island Records. Acclamé par la critique, Catch a Fire est considéré comme l'un des meilleurs albums de reggae de tous les temps, il a été enregistré à Kingston en Jamaïque, Chris Blackwell a remixé les morceaux au Studio Island à Londres et a ajouté des overdubs.
Afin de célébrer le 50ème anniversaire de sa sortie l'album est réédité avec : l'album original, le Live at The Paris Theatre London (uniquement disponible en version pirate, jusqu'à aujourd'hui) ainsi que des versions alternatives, des versions longues et instrumentales de plusieurs titres.
Sur la version vinyles, le maxi contient 3 titres de la performance du Wailer au Sundown Theatre dans le village d'Edmonton.
Tracklisting :
VERSION 3xLP+12″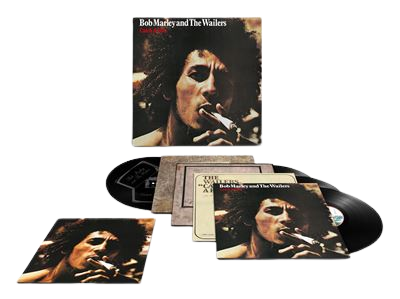 LP1 – Studio Album
Concrete Jungle
Slave Driver
400 Years
Stop That Train
Baby We've Got A Date (Rock It Baby)
Stir It Up
Kinky Reggae
No More Trouble
Midnight Ravers
LP2 – Paris Theatre London / 24th May 1973
Rastaman Chant
Slave Driver
Stop That Train
No More Trouble
400 Years
Midnight Ravers
Stir it Up
Concrete Jungle
Get Up, Stand Up
Kinky Reggae
LP3 – Sessions
Slave Driver (Jamaican Extended Version)
400 Years (Jamaican Extended Version)
High Tide Or Low Tide (Jamaican Alternate Version)
Stir It Up (Jamaican Alternate Version)
No More Trouble (Jamaican Extended Instrumental)
Stir It Up (Jamaican Extra Organ Version)
No More Trouble (Jamaican Extended Version)
No More Trouble (Jamaican Extended Version)
Stop That Train (Working Mono Version)
12″ – Edmonton Sundown May 1973
Slave Driver (The Sundown Theatre in Edmonton, England. May 1973)
Stop That Train (The Sundown Theatre in Edmonton, England. May 1973)
Get Up, Stand Up (The Sundown Theatre in Edmonton, England. May 1973)
VERSION 3CD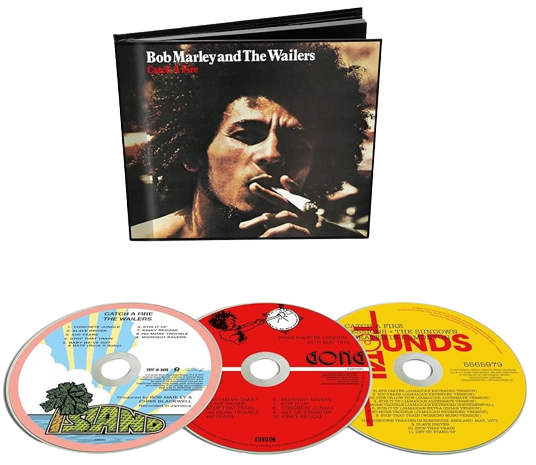 CD1 – Studio Album
Concrete Jungle
Slave Driver
400 Years
Stop That Train
Baby We've Got A Date (Rock It Baby)
Stir It Up
Kinky Reggae
No More Trouble
Midnight Ravers
CD2 – Paris Theatre London / 24th May 1973
Rastaman Chant
Slave Driver
Stop That Train
No More Trouble
400 Years
Midnight Ravers
Stir it Up
Concrete Jungle
Get Up, Stand Up
Kinky Reggae
CD3 – Sessions + Edmonton Sundown May 1973
Slave Driver (Jamaican Extended Version)
400 Years (Jamaican Extended Version)
High Tide Or Low Tide (Jamaican Alternate Version)
Stir It Up (Jamaican Alternate Version)
No More Trouble (Jamaican Extended Instrumental)
Stir It Up (Jamaican Extra Organ Version)
No More Trouble (Jamaican Extended Version)
No More Trouble (Jamaican Extended Version)
Stop That Train (Working Mono Version)
Slave Driver (The Sundown Theater in Edmonton, England. May, 1973)
Stop That Train (The Sundown Theater in Edmonton, England. May, 1973)
Get Up, Stand Up (The Sundown Theater in Edmonton, England. May, 1973)
Infos via Valérie Lefebvre – Universal Music Catalogue